OUR MISSION
To enhance the beauty and value of every client's property while exceeding their expectations every step of the way

To develop long term client relationships and serve as a trusted partner

Provide professional and reliable grounds maintenance services to give you back the time you need to enjoy the things you love to do

To understand your needs, expectations, objectives, and even your anxieties to help give you peace of mind.

Do all of this and more at competitively priced costs

To be recognized by our clients, our team members and experts in our industry as the best landscaping company in our market area.
AT SPRAY-RITE SPRINKLERS & LANDSCAPING, WE HAVE AN EXPERIENCED STAFF TO PROVIDE TERRIFIC SERVICE TO OUR CUSTOMERS. WE ARE COMMITTED TO EXCELLENCE IN EVERY PHASE OF OUR BUSINESS

.
5/1/2011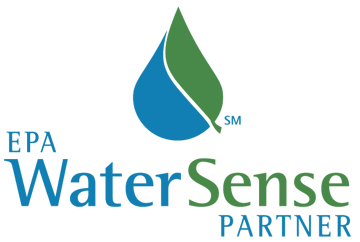 Press Release
FOR IMMEDIATE RELEASE Spray-Rite Sprinklers & Landscaping www.Sprayritenj.com: 732-703-3117: Sprayritenj@gmail.com:
Local Landscape Professional Partners
With EPA's WaterSense Program
Toms River, New Jersey April 15th 2011. Mark Thompson, a certified irrigation contractor, has partnered with the U.S. Environmental Protection Agency's (EPA) WaterSenseSM program to promote water-efficient landscapes and help consumers save water outdoors. Mr. Thompson has undergone testing and achieved certification for landscape irrigation in design, installation and maintenance, with an emphasis on water efficiency, through a certification program labeled by WaterSense.
"WaterSense irrigation partners have committed to helping consumers find water-efficient solutions for healthy lawns and gardens—as well as their wallets and the environment," said Sheila Frace, Director, EPA Office of Water's Municipal Support Division. WaterSense partners have been certified through programs that test individuals to ensure that they know the most efficient way to design, install and maintain, or audit a landscape irrigation system.
WaterSense irrigation partners certified through a WaterSense labeled installation/ maintenance program know how to select equipment, prepare site layout, and properly schedule irrigation for optimal system performance.
By signing up as a Water Sense partner, Mr. Thompson has committed to supporting water-efficient landscape watering practices and staying up-to-date on the latest practices and technologies.
— MORE —
"EPA estimates that more than 50 percent of commercial and residential irrigation water use can go to waste due to evaporation, runoff, or over-watering," Frace said. "Through efficient irrigation techniques and products, WaterSense partners can help their customers save water and money while reducing stress on water systems and maintaining a beautiful landscape."
EPA launched WaterSense in 2006 to promote water efficiency and enhance the market for water-efficient technologies by helping customers easily identify products and services that meet EPA's criteria for performance and efficiency.
###
WaterSense, a public-private partnership program sponsored by the U.S. Environmental Protection Agency, helps protect our water supply for future generations by making it easy to identify water-efficient products and services. For more information on WaterSense or a full list of WaterSense irrigation partners, visit <www.epa.gov/watersense>.